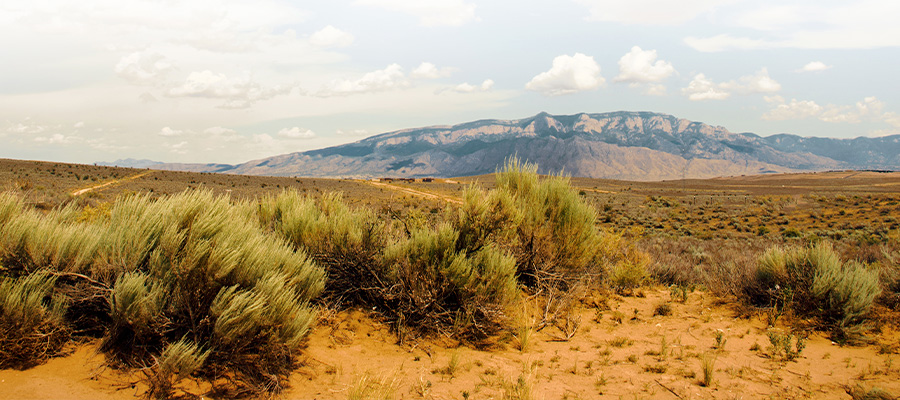 Southeast NM Community Action Corporation (SNMCAC) is a private non-profit organization that has been in operation since 1965. It began as the Eddy County Community Action Corporation. SNMCAC annually serves nearly 5,000 low income individuals, as defined by federal poverty guidelines, residing within Chaves, Eddy, Lea, Lincoln and Otero counties in southeastern New Mexico.
What is Community Action?
Community action is about real people with real stories. It is about the individuals and families who come to the agency and with assistance, not only achieve self-sufficiency, but go on to achieve a better quality of life. In 1964, The Great Society, as envisioned by President Lyndon Johnson, was a sweeping plan to improve the lives of all Americans, regardless of their circumstances. Inspired by President Kennedy and his New Frontier, Johnson pledged to fulfill his promise of equal opportunity for all by enacting several comprehensive changes within the federal government. In August of that same year, the Economic Opportunity Act was signed into law by President Johnson creating the nationwide Community Action Network.
The Start of Community Action
Community Action was a bold idea, especially for the federal government. It handed over control to the local level, so that programs were geared specifically for target population needs. This concept, "maximum feasible participation", represented a new paradigm in the government and many sectors were wary of its innovative ideas. President Johnson selected a member of President Kennedy's inner circle to head up the newly formed "Office of Economic Opportunity" –Sargent Shriver.
Shriver was head of Peace Corps in the Kennedy administration and married to Kennedy's sister, Eunice. He had proved himself to be a capable leader and President Johnson admired his abilities. President Johnson, legendary for his acumen in recruiting key personnel, offered the position to Shriver and would not take no for an answer. Shriver was installed as the first head of the OEO in October 11, 1964 and leapt into action.
Unfortunately for Shriver, he simply did not have adequate funding to begin the process of addressing national poverty issues. However, he assembled an impressive team of advisers, including Michael Harrington, author of The Other America and began to implement new policies and actions to resolve these issues.
Community Action was modeled after two fairly successful urban renewal projects, one undertaken by the Ford Foundation and the Mobilization for Youth, a program aimed at juvenile delinquency. Inspiration was also taken from the "Back of the Yards" program in Chicago, which was developed by Saul Alinsky, considered the father of "community development". It should be noted that Alinsky became very critical of the OEO as it developed. The key component was that low-income citizens played an active role in program design and administration, or "maximum feasible participation". The Economic Opportunity Act was amended (known as the Green Amendment) in 1967 to mandate the board structure of community action agencies, with complemented the earlier Quie Amendment which required the tripartite representation, including low-income participation.
In 1981, President Reagan introduced the Block Grant, which dramatically changed the way federal funding was distributed. Programs including Community Action, would now receive funding through the State Office of Community Action/Services and would be under more intense scrutiny then previous administrations. Illinois Community Action now worked more closely with the Illinois Department of Commerce and Economic Opportunity to implement the Community Service Block Grant (CSBG) and worked to build a strong partnership to provide robust services to low-income residents.
Over the past several years, federal funding to support the Community Service Block Grant has been challenged. President George W. Bush denounced Community Action programs as being static. However, Community Action remains an important safety net for many vulnerable individuals and families. Beginning in 2001, Community Action has improved their reporting through the Results Oriented Management and Accountability (ROMA) framework and continuously seeks ways to improve outreach and services. The National Community Action Partnership now encourages all Community Action Agencies to embrace the National Standards of Excellence as a pathway to improve and empower agency operations.
The guiding principle of maximum feasible participation continues today in Community Action. Local Community Action boards are tripartite, in other words, have representation from all segments of the local community including their low-income clients.
Unique Characteristics of Community Action Agencies
Board Structure – CAAs are required to have a tripartite board consisting of equal parts of local private sector, public sector, and low-income community representatives. This structure brings together community leaders from each of these groups to collaborate on developing responses to local needs. This allows for Maximum Feasible Participation in both the creation and administration of Community Action programs.
Volunteer Support – The CAA network is one of the largest users of volunteer services in the country. In FY 98, CAAs reported that volunteers contributed more than 27 million hours of service, equivalent to more than 13,000 full time employees.
Leverage for Other Resources – Every Community Service Block Grant (CSBG) dollar spent leverages nearly $4 of state, local, and private contributions combined. The CAA network administers a total of nearly $5.6 billion in federal, state, local and private resources.
Innovative Solutions – CSBG funds give CAAs the flexibility to design programs that address needs specific to individuals and the local community and to identify specialized resources that fit these needs.
Low Administrative Costs – CAAs have very low administrative overhead costs (on average, between 7 and 12 percent). Resources are invested directly in the community and families, not in bureaucracy.
Comprehensive and Responsive – CAAs respond quickly when a family or individual is in crisis to avoid costly long-term problems. The highest priority is placed on helping people achieve permanent self-sufficiency. In addition to emergency assistance, a major portion of CSBG expenditures is for coordination among various programs. Integrated service delivery is tailored to individual circumstances.
Community and Family Programs – CAAs provide services that address the full range of family needs – from Head Start and other education and child development programs to services for seniors and the frail elderly. Services are generally coordinated through a case manager or client services specialist. Other CAA programs are designed to strengthen the local economy and develop the community's infrastructure under the guidance of community leaders.
Reaching Millions of Americans – CAAs provide services to more than a quarter of all Americans living in poverty and to several million more families with incomes only slightly higher than the poverty threshold every year. 2.8 million low-income children are among those served.